Whether you're in the process of customizing your kitchen as part of a new home build, are considering a kitchen remodel, or just want to elevate the look of your existing kitchen design, you'll definitely want to know what's trending in kitchen finishes. Kitchen finishes can apply to everything from sinks and faucets to cabinet hardware, such as pulls and knobs.
Think of kitchen hardware finishes as the must-have accessories that pull together the perfect outfit. A belt buckle, jewellery, or watch can change the entire mood of your ensemble. Similarly, selecting the correct cabinet hardware, sink, and faucet finishes can transform your kitchen into a showstopper.
The Top 5 Finishes to Boost Your Kitchen Aesthetic
1) Brushed Gold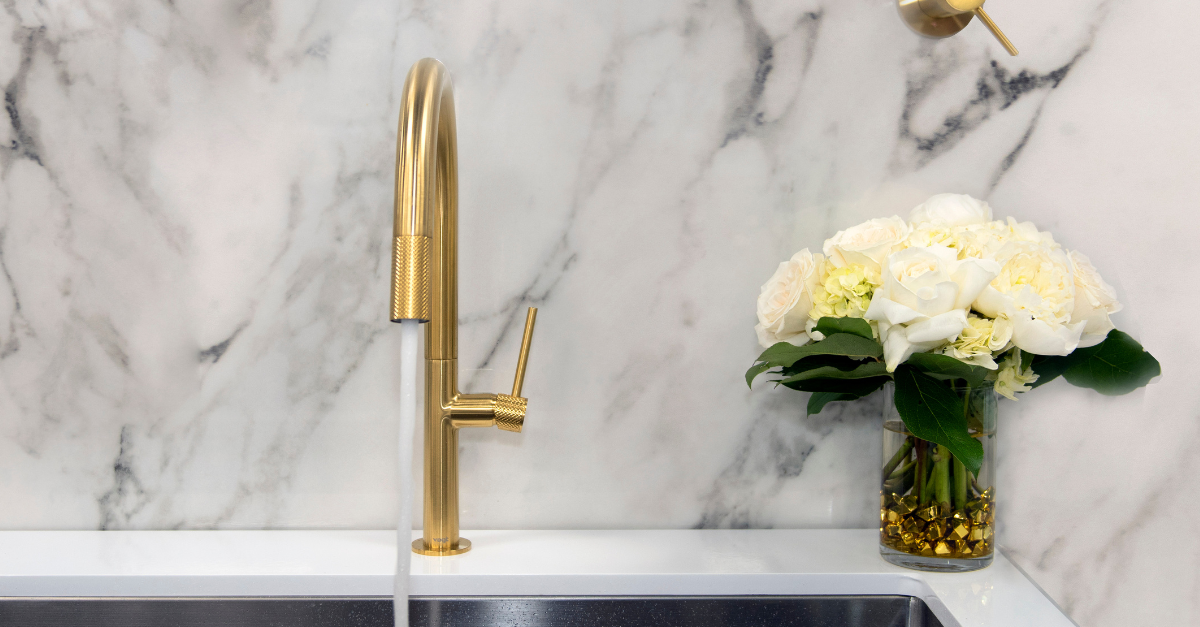 Brushed Gold finishes have won the hearts of interior designers and homeowners this year. Using brushed gold fixtures in your design is both elegant and classy, offering a warm radiant finish to highlight high-end plumbing elements and make a subtle yet stunning statement with hardware and accessories. Brushed gold is relatively easy to care for and hides water spots better than polished brass finishes of the past. Vogt's brushed gold products, like the Drava Kitchen Faucet, add a dash of luxury while maintaining a warm, welcoming look to your kitchen.
2) Stainless Steel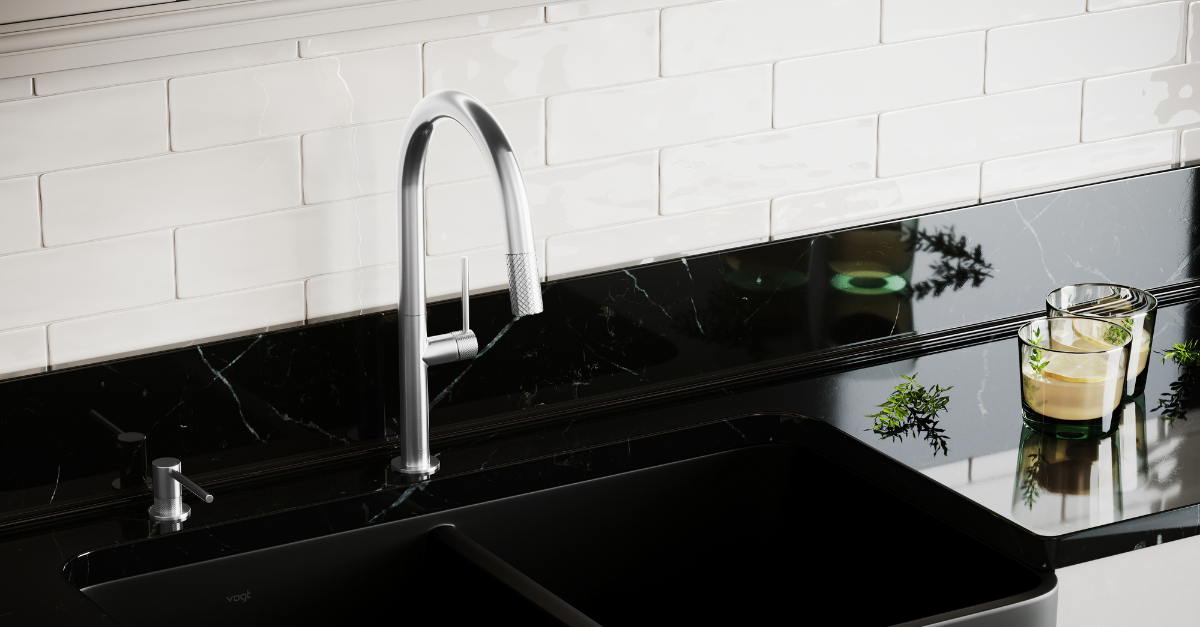 Stainless steel is one of the most popular finishes in home fixtures and hardware. From kitchen to hardware, and literally, the kitchen sink, there is a Stainless Steel finish to complement any kitchen design. Stainless steel fixtures and hardware are versatile, complementing minimalist designs with their' neutral, cool feel while also boosting the aesthetic of luxury chef kitchens. 
3) Matte Black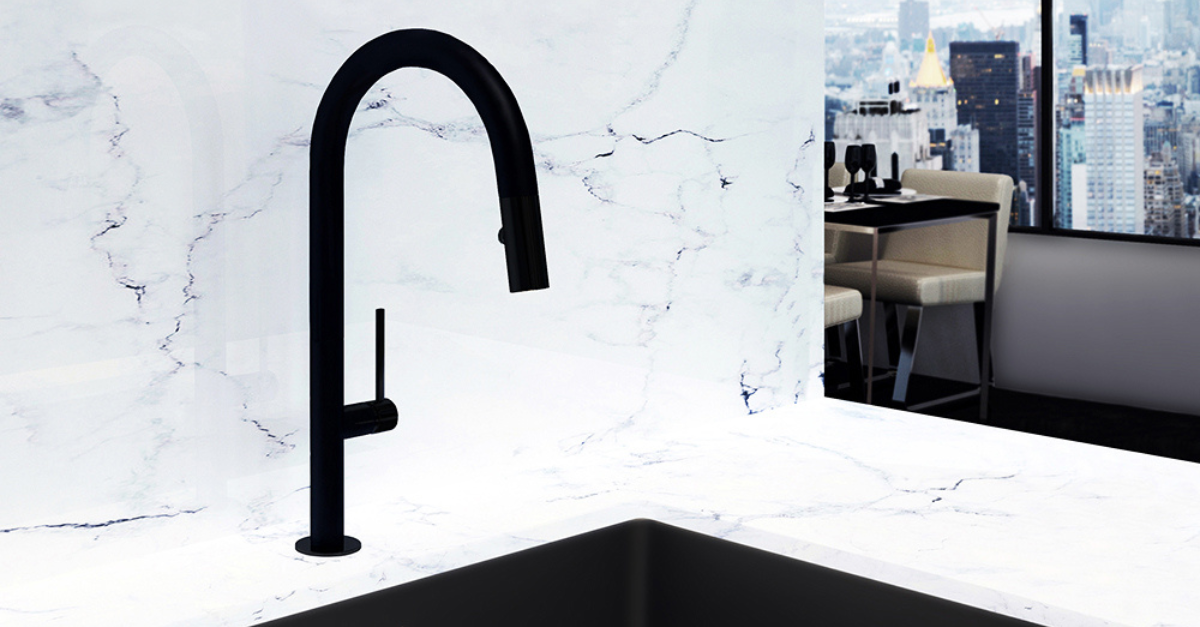 Millennials naturally gravitate toward matte black fixtures and faucets to support a minimalist kitchen design. Matte black finishes are daring and modern but also cool — kind of like Batman. On the flip side, black is timeless and will never go out of style (also like Batman). While more common finishes like stainless steel seem to be a safe bet, chances are you won't get tired of your matte black finishes on faucets and fixtures. And because of its timeless appeal, it won't be a look you'll regret in five years. It's a contemporary option that works well in an eclectic or traditional setting, making a modern design more daring and a classic one more contemporary.
4) Matte Black + Brushed Gold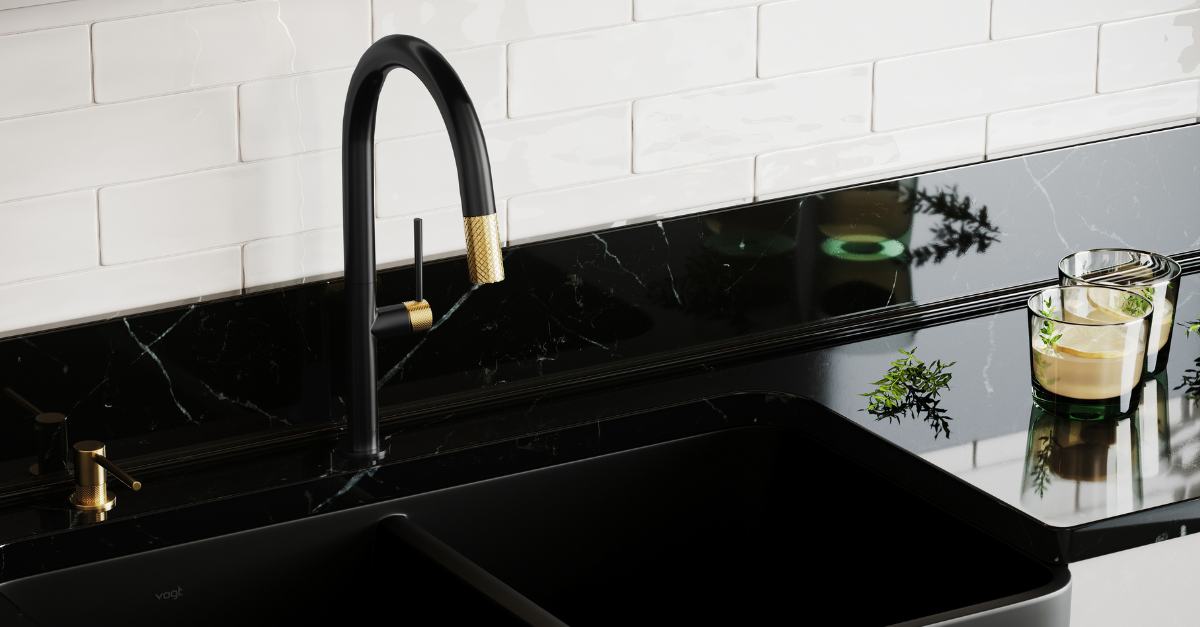 Matte black and brushed gold finishes are two of the most recent kitchen cabinet hardware concepts that are trending. As mentioned above, matte black, in particular, has been extremely popular and graces the most beautiful kitchens. Some designers consider it a more sleek and modern take on the oil-rubbed finishes while adding fantastic contrast to lighter colour themes that we have seen lately. The matte black and gold combination exudes warmth while making dramatic statements and broadening the colour palette in your kitchen. Explore our matte black and brushed gold finish products, which perfectly balance beauty and usability.
5) Matte Black + Stainless Steel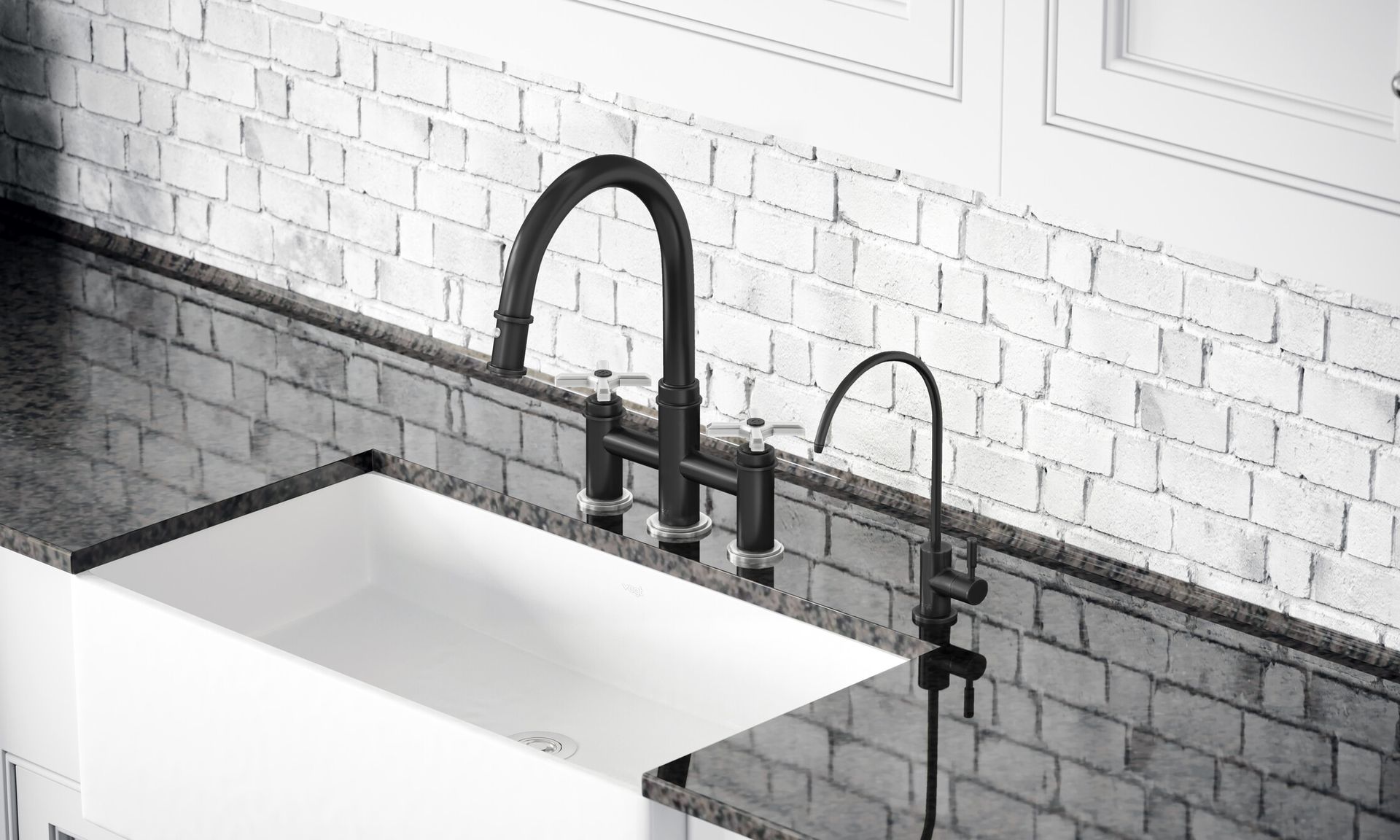 If you're an interior designer, you've likely been asked your take on mixing metal finishes. Metal finishes can work well together as long as they serve as a design element throughout the area. You can create a more intentional feel to your design by including a matte black finish with stainless steel and repeating the combination with cabinetry hardware. Matte black grounds the scheme, while the contrast of stainless highlights the metals you're using.
Contrasting metal finishes for curated, purposeful designs
Once considered taboo, mixing metals can add depth to a kitchen design with a flat colour palette, elevating the aesthetic while creating a cohesive flow that your eyes will naturally follow. Mixing metals can make a kitchen or any room in a home appear more curated and collected. Combining metals creates contrast and adds complexity and a unique style that makes it stand out from more typical catalogue designs.