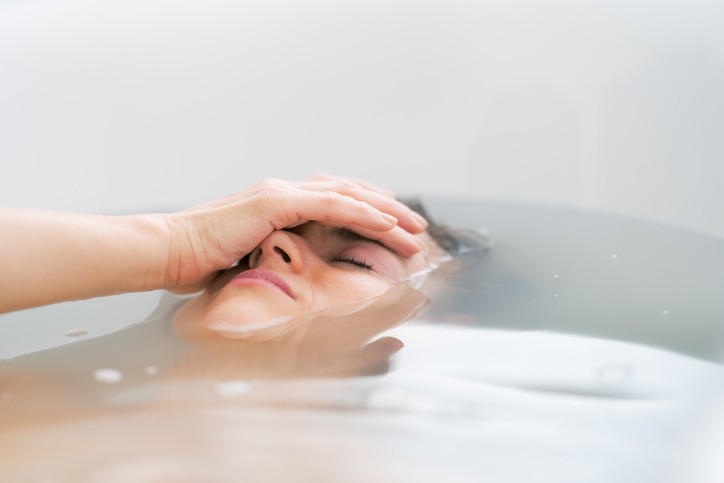 Picture this: you're trying to unwind in a luxurious bubble bath after a long day, but your bathroom just isn't quite cutting it. The faucet drips incessantly, the lighting is dim, and you can't help but feel like you're about to slip and fall on the outdated tiles. If this sounds like your bathroom, don't worry - we've got you covered. Before you dive into your dream bathroom redesign, there are some important things to consider.
Overlooking Door Space: How to Ensure Proper Clearances for Your Bathroom
One of the most common mistakes homeowners make when redesigning their bathroom is not considering the clearance needed for the bathroom door. You may not immediately think of door clearance when you consider your top priorities for your bathroom redesign, but it's essential to the layout and functionality of your space! 
The entry door to your bathroom has to be at least 32", but 34" is recommended. This is to ensure that your entry door does not interfere with any other bathroom doors or fixtures, so you can easily and safely move through the space. 
Shower doors - especially ones that are made of all glass - can break, and it's essential that you have access to the shower without blocking off the rest of your space.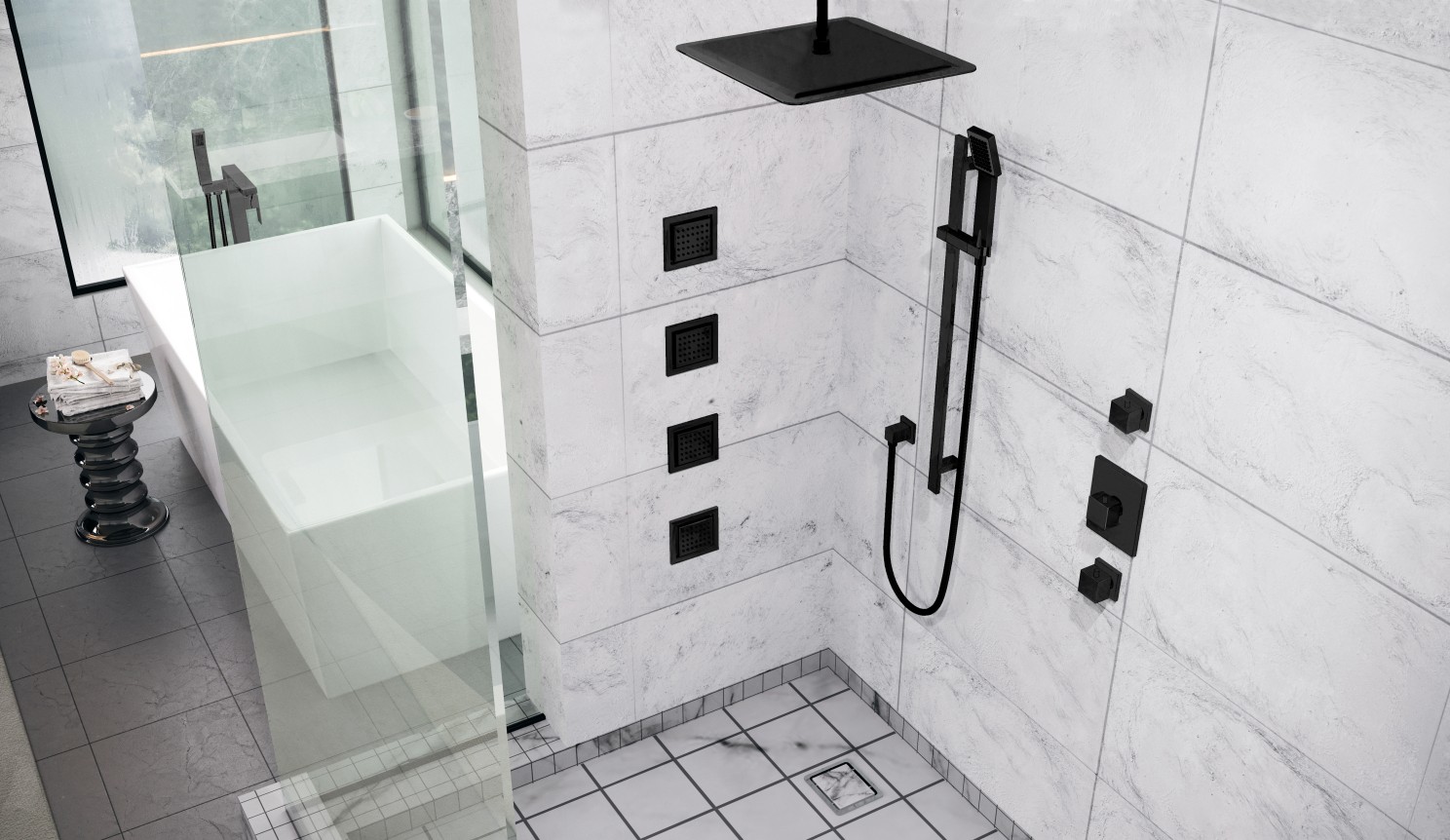 Kapfenberg Shower System in Matte Black
 That's why shower doors need to have at least 24" of opening clearance. It's important to have plenty of room to safely enter and exit the shower. Door openings that are too narrow can cause accidents, as you could slip and fall when getting out of the shower. When space is at a premium, it's worth exploring alternative options, such as inline shower doors, also known as sliding shower doors. Inline shower doors are an excellent choice for those looking to maximize their bathroom's functionality without sacrificing style or design.
Your bathroom fixtures also need to meet a minimum clearance requirement for safety. The minimum requirements for side to side clearance for your bathroom toilet is 15 inches on either side, to avoid obstruction from bathroom doors, the tub, and your bathroom cabinet. Toilets and sinks require 21 inches of clearance from the front - and when you're measuring, make sure that you measure from the centre of the fixture. Adhering to proper door clearance distances is important because it protects you from slipping or potentially injuring yourself when entering, exiting and navigating the bathroom.
Choosing Price Over Quality: Why Picking the Right Fixtures Matters
Choosing low-quality fixtures to save money may seem like a good idea in the short term, but it can end up costing you more in the long run. It may provide temporary relief, but eventually, you'll need to address the underlying issue.Thinking critically about your space, what your needs are and what's realistic, will help you to invest in quality pieces without breaking the bank.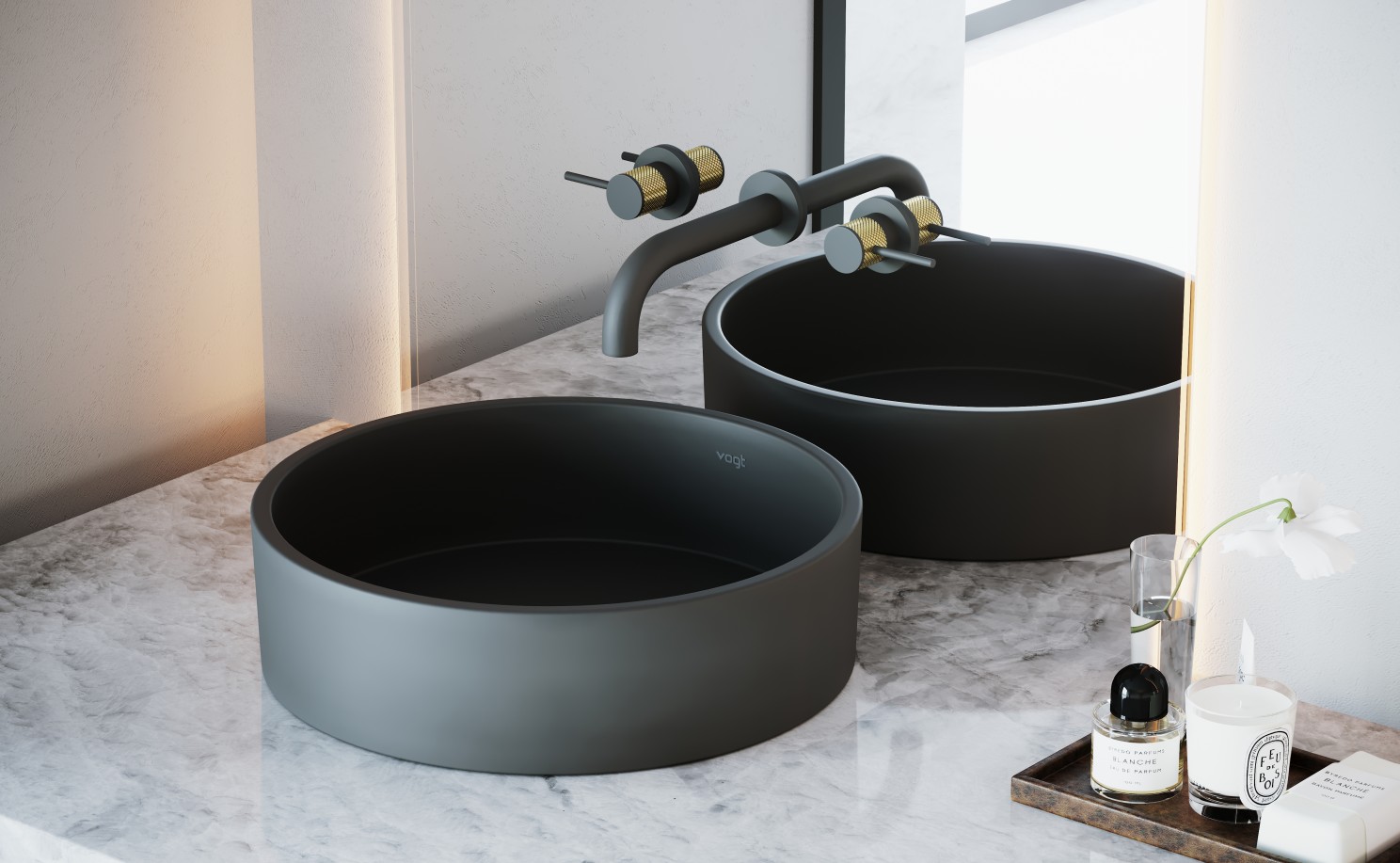 Drava Wall-Mounted Lavatory Faucet in Matte Black and Brushed Gold
 For example, while it may be tempting to install two vanity sinks, investing in one high-quality sink and leaving ample counter space can make a significant difference in the functionality and overall aesthetic of your bathroom. It'll save you money (on the sink and installation) without sacrificing on quality and aesthetics. Vogt's Vessel and Undermount sinks are amazing vanity sink choices for their functional quality and aesthetic luxury. Available in a variety of materials, like Vogranite and Vitreous China, they can suit your decor and bathroom colour palette, whether your space is white and bright or dark and moody.
Choosing a functional faucet for your bathroom sink is key to its function and overall look. Rather than trying to save money on a cheap faucet, consider that your faucet should have a decent flow and a finish that will last.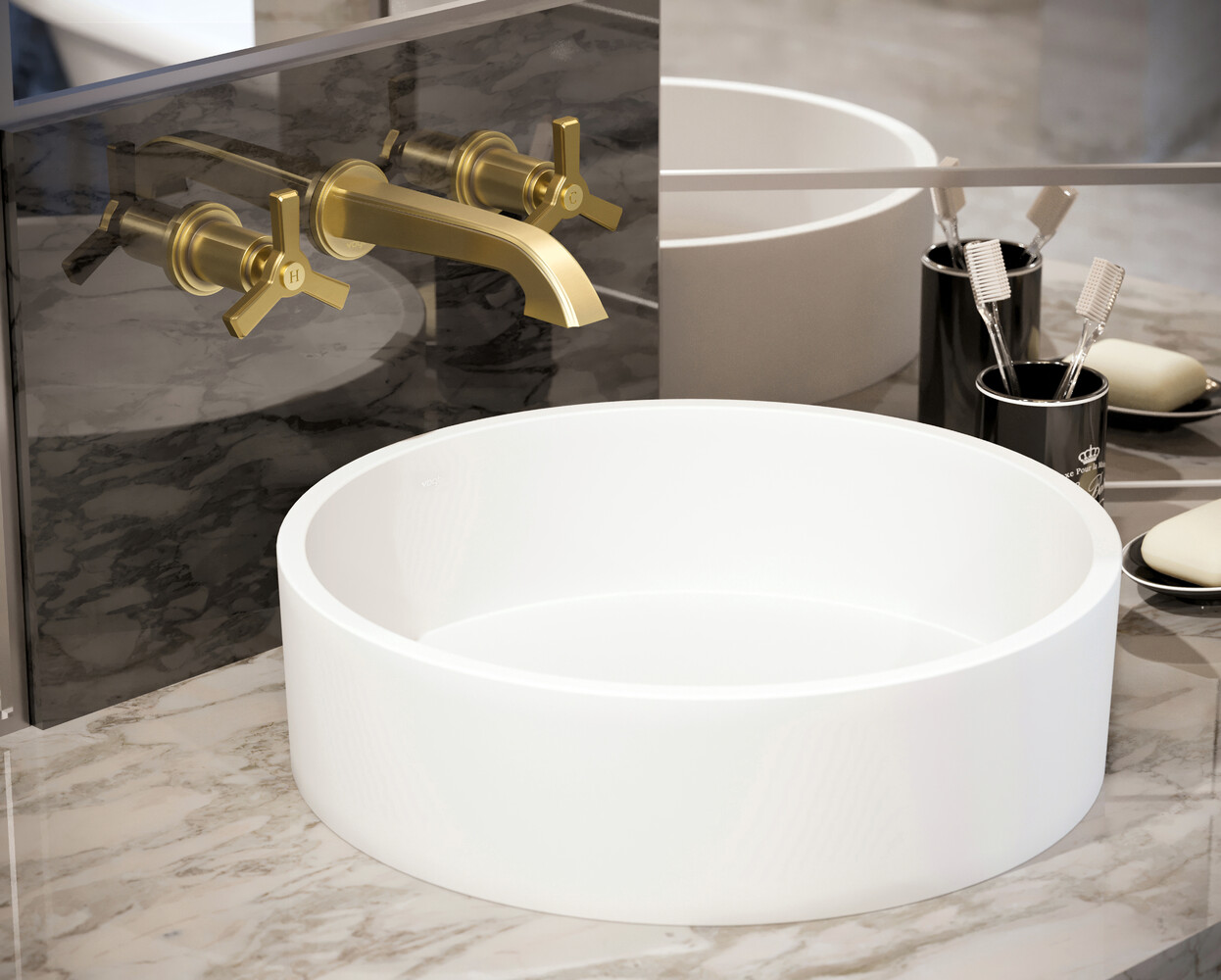 Zehn Wall-Mounted Lavatory Faucet in Brushed Gold
 Also, choosing everything ahead of time will help you to stay within your budget while making intentional, high-quality choices. 
Tub Filler Positioning: How to Avoid Awkward Reaches and Sprays
The position of your tub fillers may seem like a minor detail, but it can have a significant impact on your comfort and convenience. Choosing the right position for your bath tap to avoid awkward reaches and sprays is key.  
Tub fillers can be installed on the bathtub, on the floor or on the wall. Traditionally, taps are installed at one of the two ends of the tub, but installing the tub filler along the sides can make it easier to reach when you're in the bath, so you don't have to awkwardly stretch towards the end of the tub to top up the hot water. When you position your tub fillers, the most important thing is to ensure that they don't block or hinder people getting in and out of the tub.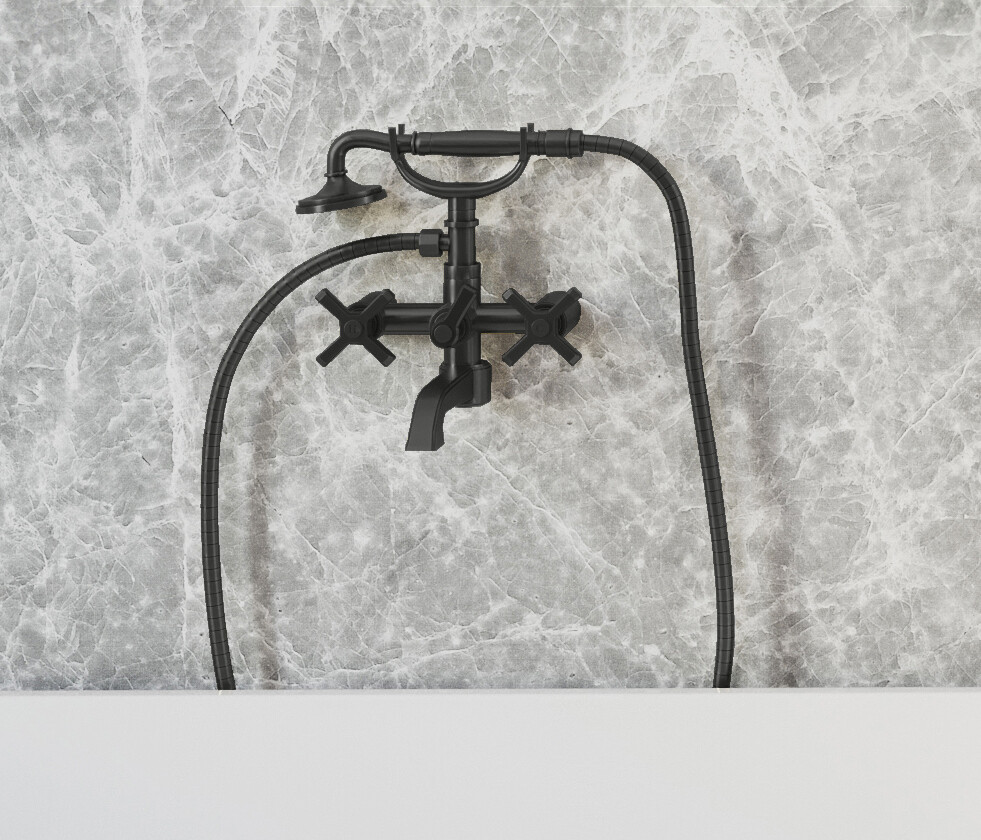 Zehn Wall-Mounted Tub Filler in Matte Black
Vogt's Zehn Wall Mount Tub Fillers solve this problem in style - because they're mounted to the wall, they're out of the way, yet accessible. If you'd prefer a floor mount filler so the sides of your tub are unobstructed, Vogt's Niveau Floor Mount Tub Filler is the perfect option - it's chic, modern and won't interfere with your bath experience, because it's a separate component to the tub.
Ignoring Materials: How to Choose the Right Finishes for Your Bathroom
Your bathroom may be a place of relaxation and rejuvenation, but it's also a breeding ground for moisture-loving mold and mildew. There are several materials to consider when it comes to humidity-proofing your bathroom: paints, metals for your sinks and spouts, cabinetry siding and any additional fixtures or finishes. 
Choosing the right paint
Any surface that isn't tiled, like drywall, should be covered in a high or semi-gloss finish. The shinier a paint is, the more repellant it is to water and mold, whereas matte paints absorb water. Oil based paints don't react well with water, so it's best to choose an acrylic option. You can also spend a little bit extra on a "bathroom paint" that contains anti-mold properties. 
Protecting your bathroom fixtures 
Quality matters, especially when it comes to the material of your bathroom fixtures. Plastic and zinc are the cheapest options that won't hold up well to a lifetime of dampness, whereas brass and stainless steel are more expensive and worth it. Simply put, they're less likely to corrode with time. 
Selecting the perfect cabinetry
 For your cabinetry and any side panelling that might run underneath your painted walls, consider using a Polyurethane finish - it resists moisture damage, ensuring that your cabinetry will last just as long as your shower and bath fixtures. We also recommend avoiding solid wood cabinetry and instead opting for MDF-compressed wood, as it is more durable, resistant to moisture and humidity, and less prone to warping or cracking over time.
Disregarding Wall Space: Why it Matters and How to Make the Most of It
The walls in your bathroom offer an opportunity for storage, style, and functionality. You can make the most of your bathroom's wall space with storage solutions and decorative elements.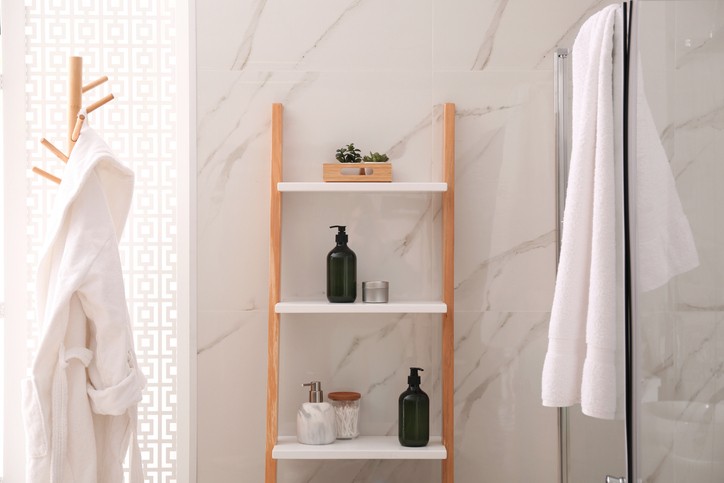 Most of us have bathrooms that are smaller than we'd like - but this doesn't have to hinder your bathroom's style or functionality. Maximizing your wall space can make your bathroom feel bigger. 
Also, adding a mirror to one of your walls can help you to open up your bathroom by drawing in more light. Backlighting your bathroom mirror is the ultimate way to brighten up your space, making it seem bigger. 
To make the most of your bathroom's storage, consider mounting towel racks, like Vogt's Double Wörgl Towel Bar, and medicine cabinets to make the most of your wall space. Vogt's Double Wörgl Towel Bar has two bars for extra towel storage, so you can hang a hand towel and body towel on the same rack, saving you wall space!
Selecting Style Over Storage: How to Find the Right Balance
Choosing between storage and style can be a difficult decision when redesigning your bathroom. When you find the right balance between the two, your bathroom is both functional and beautiful.
Optimising your bathroom's storage doesn't have to be a drawback when it comes to design. You can repurpose furniture to make the most of your storage, like adding in a decorative chair that you can slip a storage bin under. You can also choose to display your personal beauty products that are more aesthetic on wall-hanging shelves, and tuck unaesthetic cleaning products aside underneath the sink.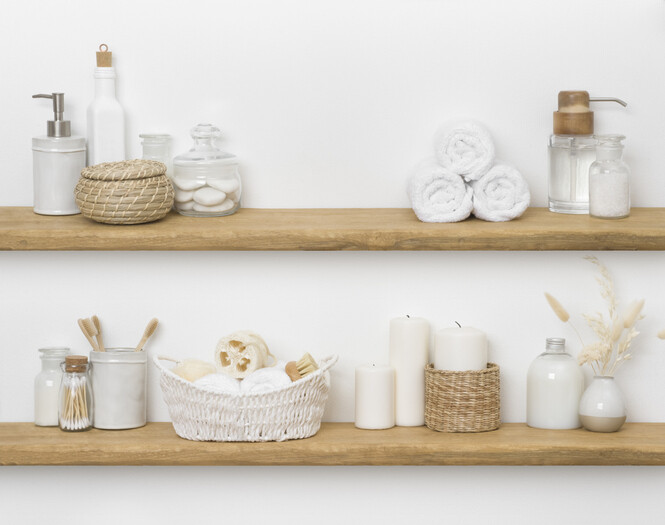 Pro tip: if you have a window in your bathroom, use your windowsill to display plants or decorative objects and include a storage rack underneath, so the eye is drawn to the window. 
Not Optimizing For Resale Value: How to Design a Bathroom That Will Stand the Test of Time
While it's tempting to personalize your bathroom with bold colours and unique features, it's important to consider the long-term resell value of your home. Ensuring that your bathroom will appeal to future buyers, while still reflecting your personal taste, is key. 
One thing that future buyers will look for is a modernized shower. You don't have to completely gut your shower to achieve this - adding modern fixtures, like Vogt's Drava 2-Way Thermostatic Shower System, will help to increase the resale value of your space. 
To further increase the resale value of your space, you should focus on overhauling the main fixtures. Your tub is a key component of your bathroom, so if it's looking old and dingy, replace it! You probably would have anyways for your own bathroom renovation, but it will also help to up the resale value of your space later. 
You may also want to refinish your vanity to give it a sleek, modern look. You can achieve this by refinishing it and implementing a quartz countertop, as they are highly durable, resistant to stains, scratches, and moisture, and come in a wide range of colours and patterns to suit any design style. Also, try to add as much storage as you can to increase the resale value even further (and make your own life easier).
Ignoring Professional Planning: Why Working with Interior Designers is Key to a Smooth Journey
Poor planning can lead to delays, unexpected costs, and frustration during your bathroom remodel. The benefits of working with professionals, such as interior designers, can ensure a smooth journey.
Working with an interior designer can help you to avoid costly mistakes, stay on budget and map out your vision. You can use their resources to draw out your concept, so you don't have to waste money trying things out before you're ready to commit. 
Interior Designers can also help you choose the right fixtures, work with builders and architects, and even offer discounts on products. An interior designer will help you to stay on budget by assessing which items are worth splurging on and how to acquire those fixtures at the best rate. Within their professional network, interior designers have connections that can help you access the best resources and materials for your space. Also, with their professional training, they adhere to the latest trends, helping you to select the most aesthetic designs for your space without overly favouring trends that you might be excited about now and regret later. An interior designer's knowledge is grounded in classic design as well, helping you to find balance. 
Key Takeaways
By keeping these simple tips in mind, you can avoid some of the most common mistakes when it comes to redesigning your bathroom. 
Proper door clearance, high-quality fixtures, tub filler positioning, and the use of proper finishes are just a few things to consider before diving into your bathroom renovation. Remember to think critically about your space, what your needs are, and what's realistic for your budget. With the right planning and careful consideration, you can create a dream bathroom that will provide you with years of comfort, relaxation, and functionality. 
So go ahead, take that bubble bath - you deserve it in your new and improved bathroom.