The bathroom is a sanctuary for relaxation and rejuvenation – and when it comes to keeping your space serene, every detail matters. 
From small-scale touches like seashell candle holders to full renovative overhauls, designing your peaceful escape can be a fun, creative process. In this blog, we're reminding you of the joys of decorating your bathroom, in case you're too overwhelmed to remember what it's all for. From your post-work bath to self-care routine, we're walking you through the beauty of your brand new bathroom. 
Customize your Bathroom with High-Quality Accessories 
Personalizing your space is key when it comes to designing a bathroom that reflects your unique taste. That's why Vogt's bathroom fixtures and accessories are available in a wide array of finishes.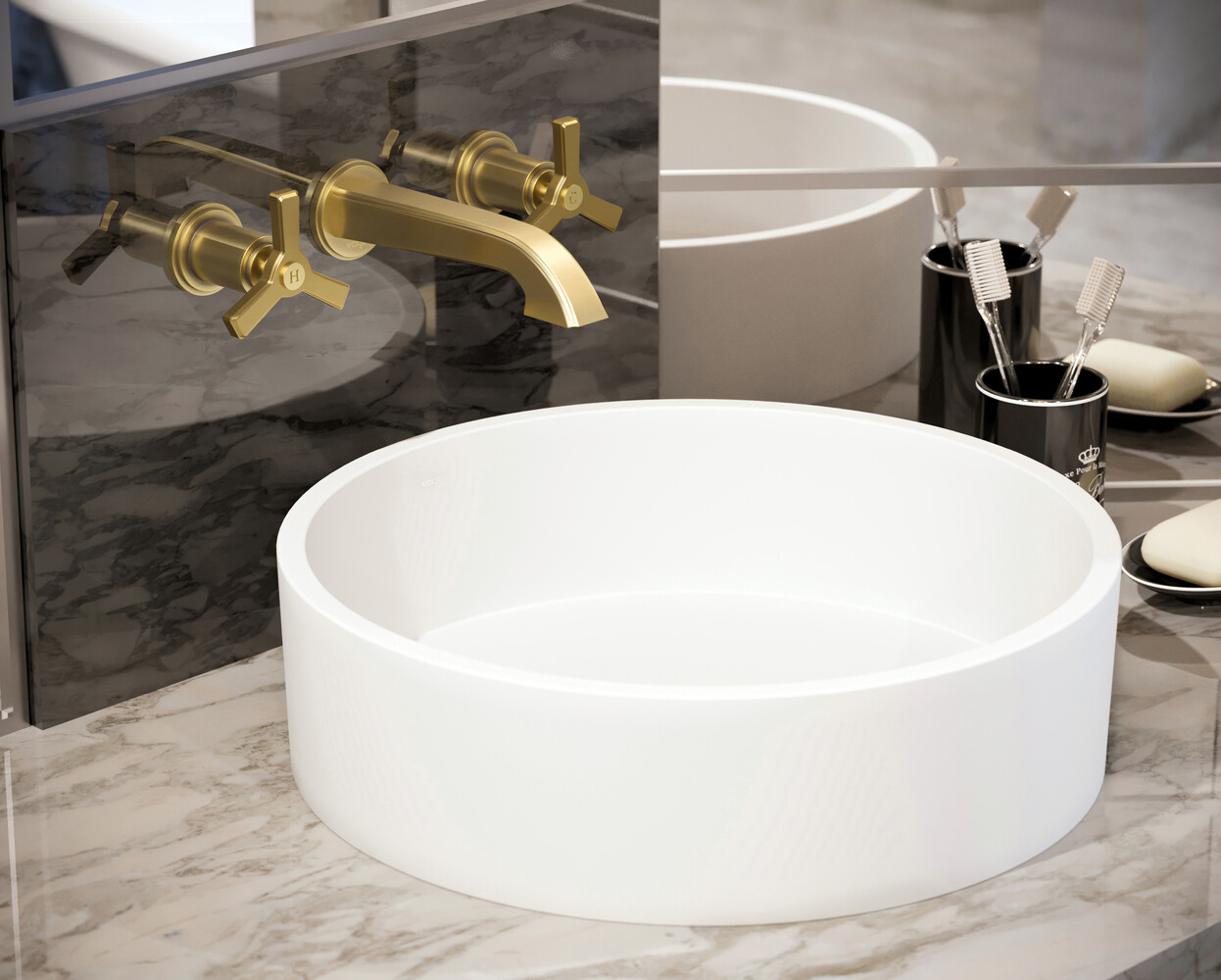 From the timeless allure and durability of polished chrome to the warmth of brushed nickel and gold, our range of finishes ensures that your bathroom accessories are not just functional additions, but also integral parts of your design vision.
Quality is the cornerstone of all of our fixtures and accessories, from the kitchen to the bathroom. Our bathroom accessories are built with a solid brass construction, ensuring that they are resistant to the wear and tear of daily life. Plus, with proper maintenance, they'll maintain their pristine shine for years to come.
Take a Walk Through your Bathroom 
To determine the accessories and fixtures that you need to add to your space, it's important to visualize how you'll be using the space on a day to day basis, in order to understand what you need and what you don't.
For example – you've just gotten home from work. Once you set your bag down and pour yourself a glass of wine, what's next? Are you dreaming about slipping into a relaxing bubble bath, or taking a hot shower? 
If you're dreaming of a bubble bath…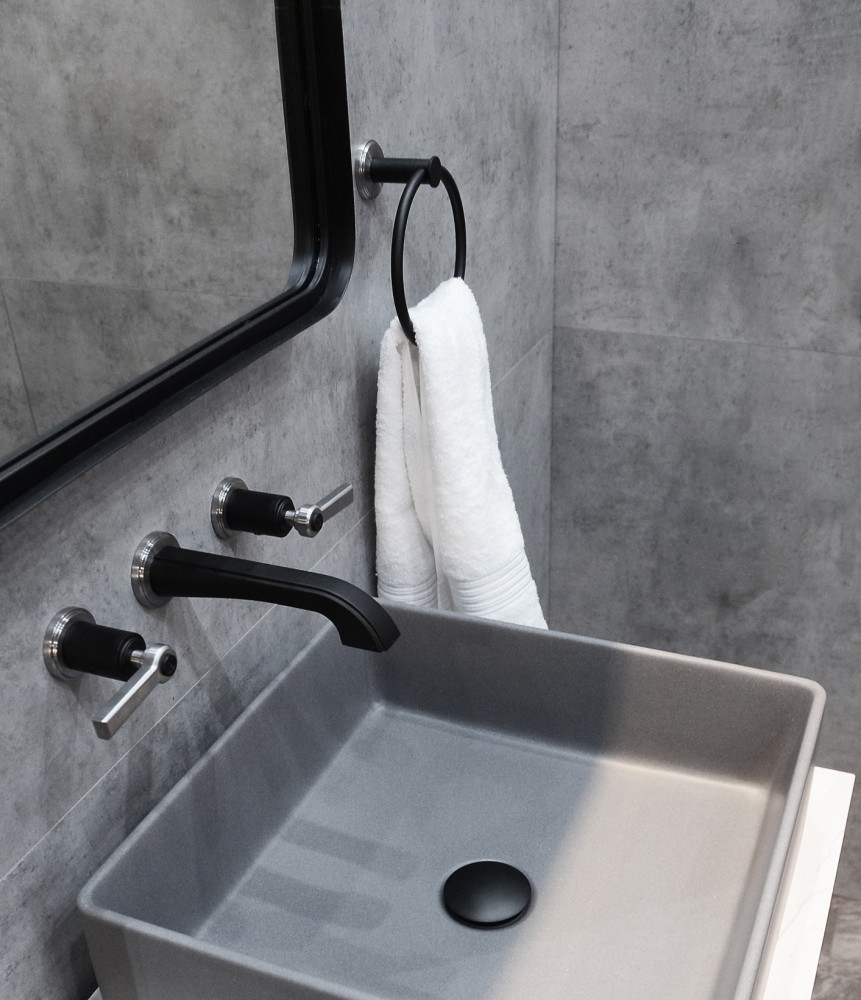 The Zehn towel holder is an artistic addition to your space, adding a touch of luxury. 

 Deck your tub out with luxury fixtures that will guarantee you the utmost relaxation after a long day at work. The key to a beautiful bath is making the experience relaxing, decadent and aesthetically pleasing from top to bottom. The Drava tub filler is a versatile, elegant option for the modern tub. Available in an array of finishes, from matte black to chrome, this must-have fixture will stand the test of time in style. If you have a clawfoot tub, opt for the Zehn tub filler (hint: reach for regal luxury every time with brushed gold). 
Take it one step further and elevate your bath time experience with Vogt's towel bars and robe hooks, conveniently mounted within arm's reach. Pair the tub filler and robe hook for the ultimate cohesive look.
If you dream of "The Shower"...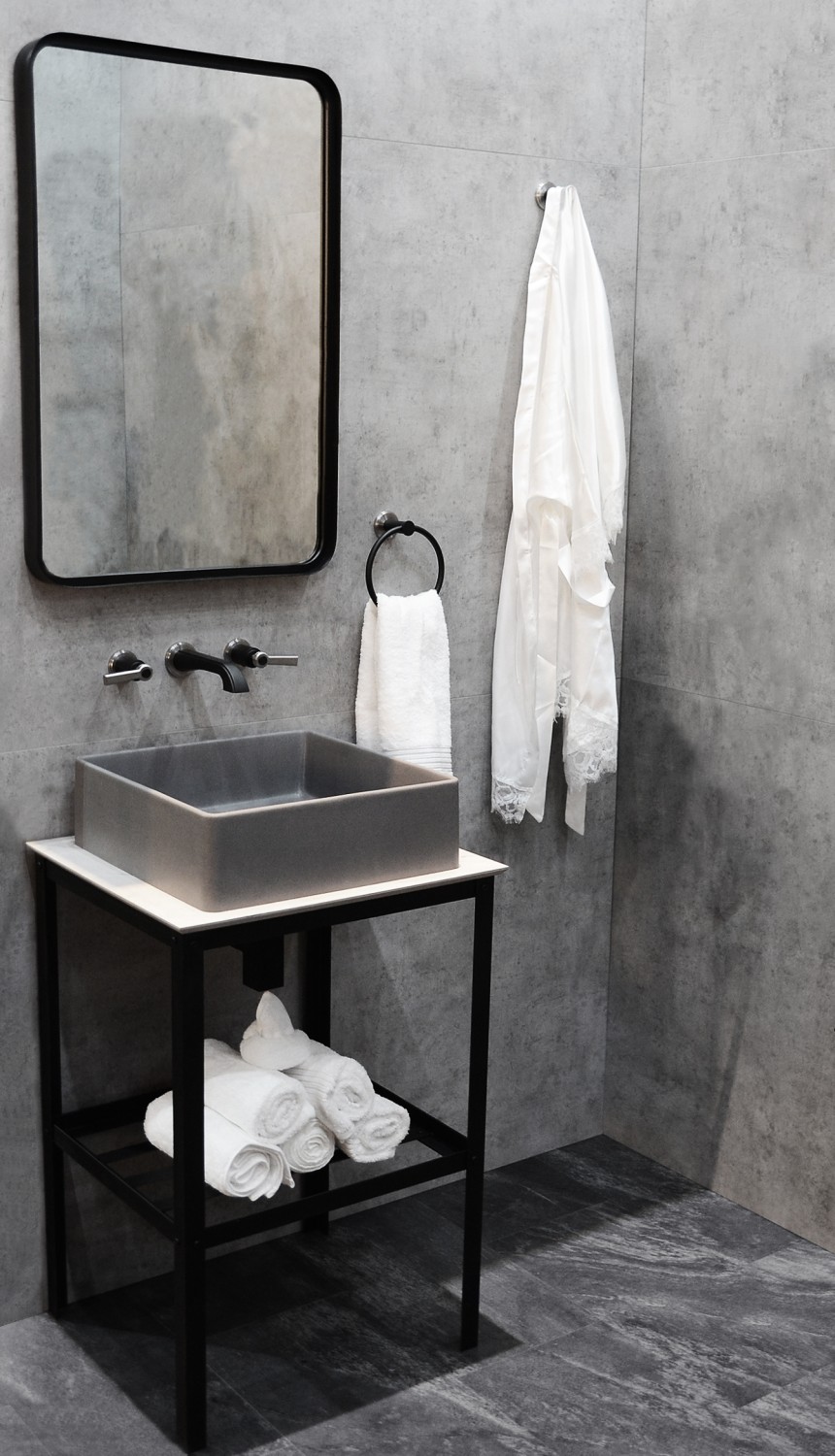 Our Zehn towel hook elevates your relaxing shower experience.

 TikTok has given rise to a new lifestyle genre known as "The Shower," alluding to the indulgence of the "Everything Shower." It's that occasional, luxurious shower experience that may not be an everyday affair but offers a weekly moment of pure indulgence.
If you eagerly anticipate those relaxing, lengthy showers where your favorite tunes fill the steamy air, it's time to ensure your bathroom is perfectly equipped for this rejuvenating ritual. Elevate your experience by investing in Vogt's elegant Wörgl towel ring or the edgy Kapfenberg towel hook. Let your showering moments become a luxurious affair, where you can drape your Tekla towel over a sleek hanger and step into the embrace of warm water.
Luxury shower tip: hang some Eucalyptus branches from your shower head for the ultimate spa-esque experience.
Don't Forget Storage
It's easy to get caught up in selecting your bathroom's key accessories and fixtures, so be sure to keep storage solutions in mind. Consider vertical shelving for smaller spaces, or wall-mounted shelves for products, plants and other personal touches that you'd like to have on display.
Storage doesn't have to be a bulky addition to your space: the goal is to implement shelving, bins and containers that work with your space to enhance its sleek, serene feel, not to clog it up.
No matter the direction that you go with your bathroom design, if you stay true to your aesthetics and prioritize your needs, you can create the bathroom-spa-oasis of your dreams.