Mike Holmes, of prolific Holmes on Homes fame, is a professional contractor, television host, writer and public speaker. Through his career and experience in the field, he's a bonafide home expert - and we're turning to him for all of the latest tips and tricks when it comes to sprucing up interiors. To learn more about Holmes's hotly recommended home design trends, keep reading!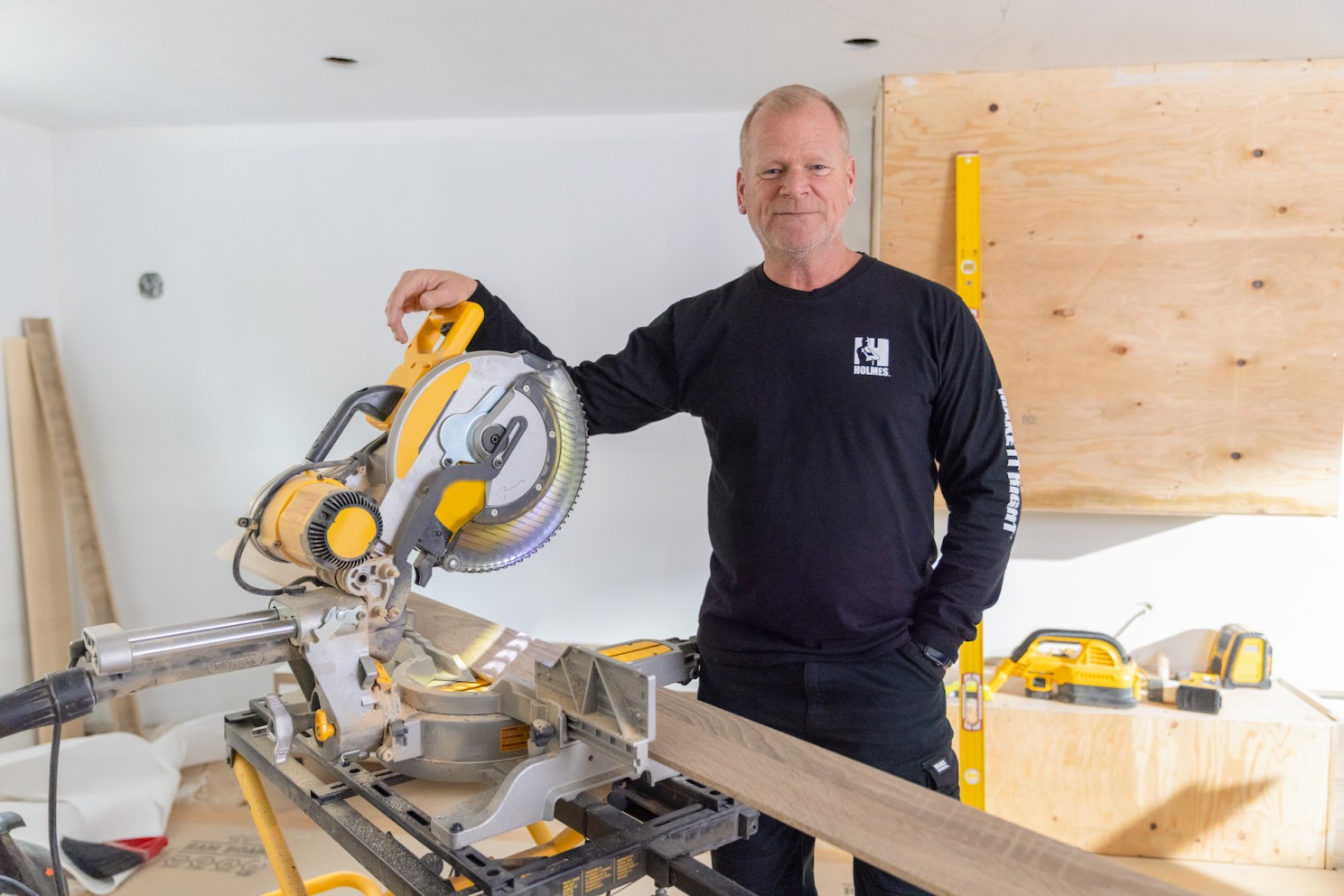 Mike Holmes
Holmes on Home Design


1. You Can Never Go Wrong with Neutrals


When it comes to curating your home's colour palette and aesthetics, Holmes recommends going with neutrals. "I think the classic white kitchen is always a good idea, and you can introduce splashes of colour and texture in an accent wall, a kitchen island, fabrics, or even a backsplash," he explains. Incorporating colourful elements, while maintaining a neutral background, is an easy way to elevate a timeless interior.  
Our upcoming Mond line, a stylish, modern collection of products, incorporates attention-grabbing pops of colour with an elegantly structured look of ease. The Mond line will be available Summer 2023 - perfect for your warm weather renovations!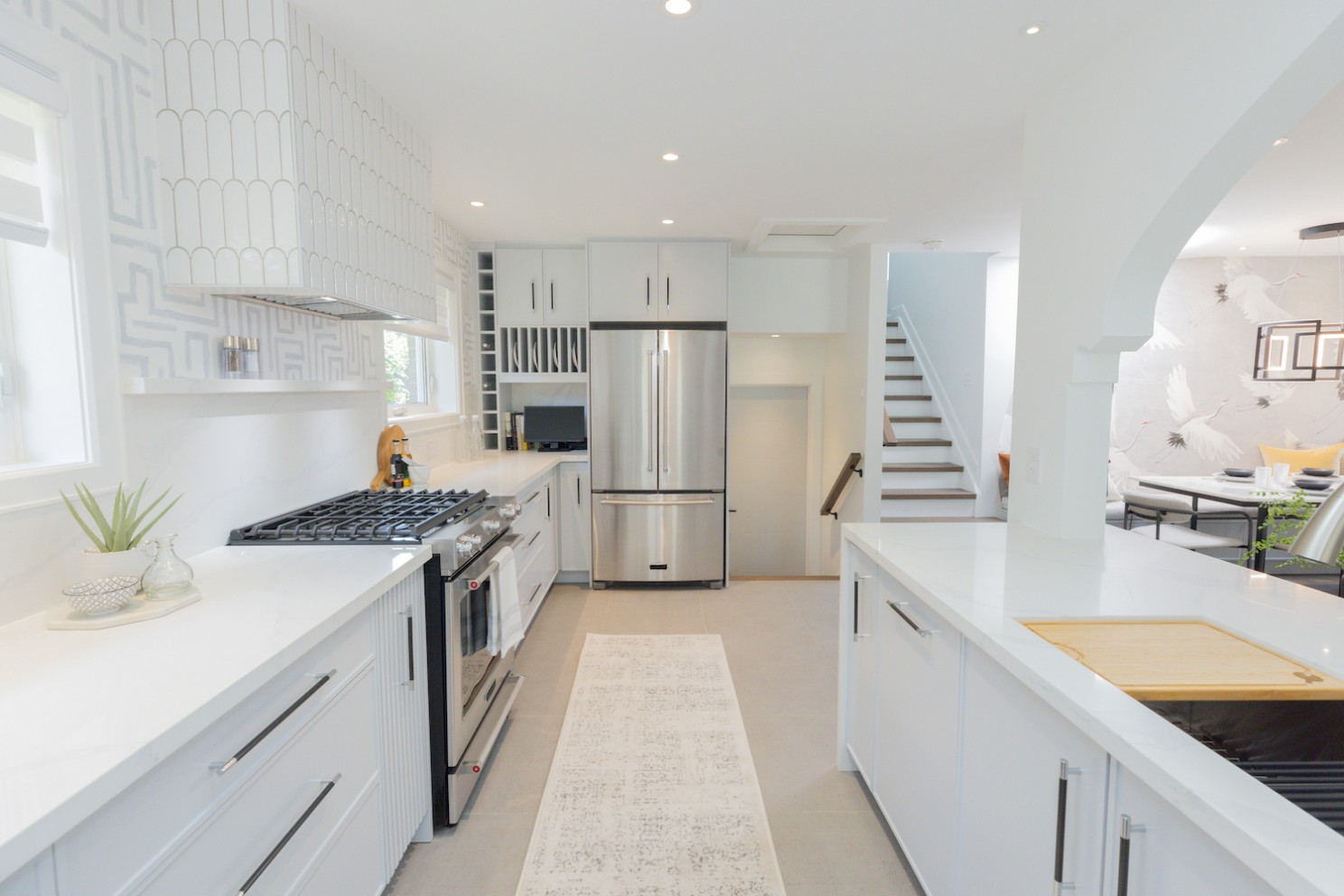 Neutral Kitchen Design
2. Rock the Retro


Holmes notes that there's a "push towards colourful kitchens . . . and a return to retro 70's style" that's "on the rise." While it's not his personal taste (he renovated his own kitchen in shades of white, deep brown and warm beige tones) he says that it's a great way to have your personality shine through your space. Plus, it's undeniably unique - in a sea of starkly white, fluorescently lit kitchen spaces, a warm, cozy, just-like-Grandma's interior will stand out for all of the dinner parties and candle lit wine nights to come. Matte black touches, like our Zehn Pot Filler, perfectly compliment strong retro colour palettes. Shop the Zehn line here!


3. Layer Your Lighting
 
While we're on the subject of cozy spaces, Holmes notes that layering your kitchen lighting is an effective way to create an "inviting, safe and functional space." His top tips for incorporating layered lighting into your kitchen? Use smart technology, switches and plugs to maximize your lighting's efficiency and warmth. 


4. Add Drama to the Bathroom, Thank Us Later


"Bathrooms are an excellent opportunity to add a splash of drama," Holmes says. While Holmes' has always been reticent to add too much drama to his client's bathrooms, collaborating with other designers taught him to not shy away from adding dramatic flairs. "There are many ways to add a bold statement or drama, whether that be wallpaper, paint colour, tile, vanity, mirrors or lighting," he explains, noting that these added touches can create different moods entirely: dark and sexy, trendy and fun. To add an air of smoky mystery to your bathroom, consider adding our Vogranite sink - finished in a smooth matte black, its dark finish is reminiscent of the depths of the ocean, with a modern structure that makes it an effortless addition to any space. 


5. In 2023, Contrast is Key


When pressed to predict the top home design trends of 2023, Holmes emphasized the prevalence of two-toned styles that will add dimension to any space. Incorporating different textures, colours and materials is a guaranteed way to add dimension to your home. Our collections, available in a variety of custom shades, colours and styles, are a perfect place to start.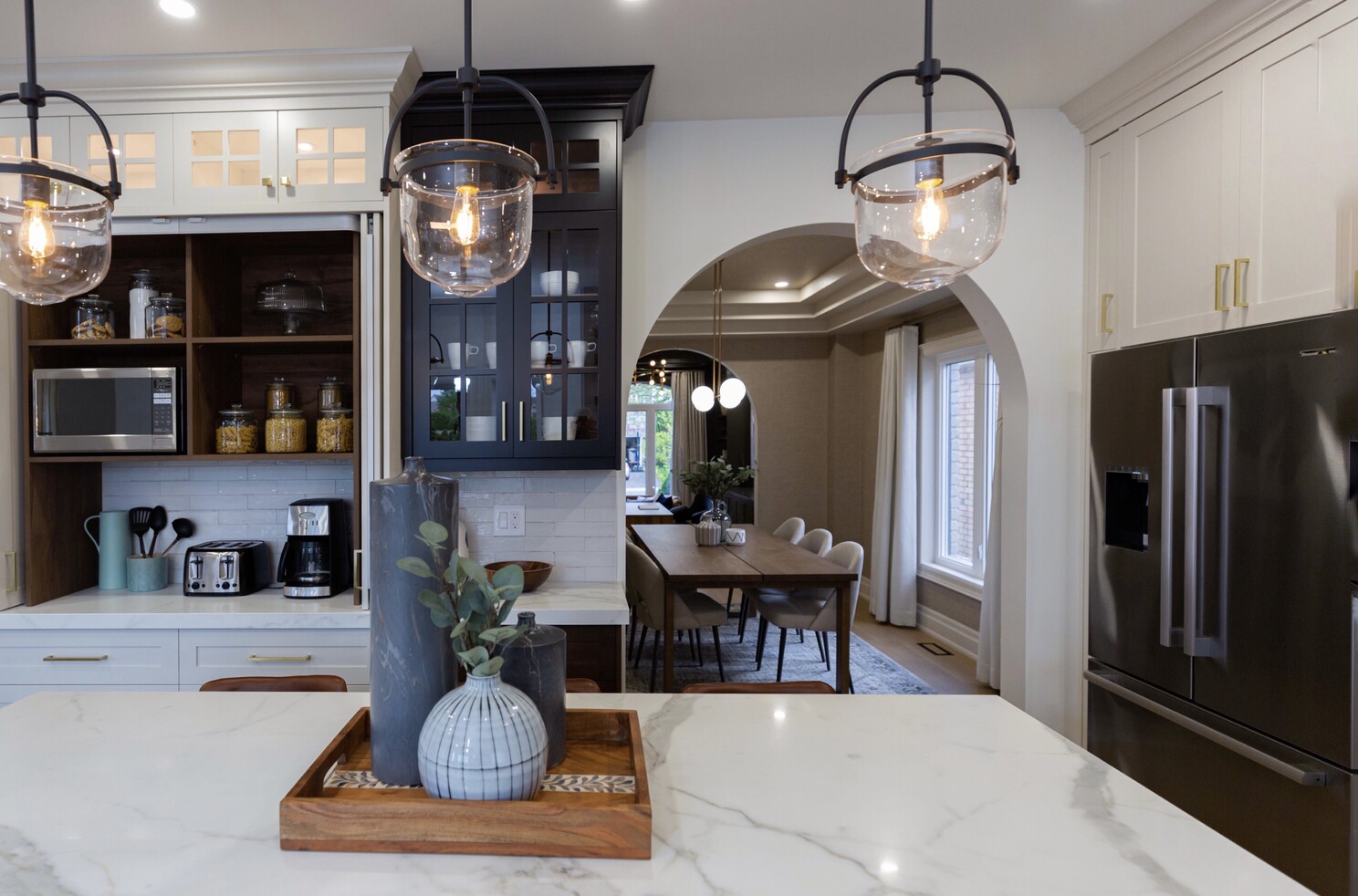 Contrasting Kitchen Design

We hope that Holmes' advice will help you to make your home a Holme! Happy home designing.