The past year served as fantastic inspiration foreshadowing a new year with multiple popular colours, must-have accents, and fresh interior design concepts. We've compiled some of our top picks and will walk you through a list of the trends you should keep top of mind for your new kitchen makeover. Without further ado, here are the top kitchen design trends for 2023.
What are the trendy colours and aesthetic elements that you should not overlook? As a high-traffic area that serves many purposes, the kitchen deserves attention, particularly smart and functional design. Following the pandemic, many of us realized that the kitchen is truly the heart of the home. Covid cooking things turned many of us into home chefs – so it only makes sense to give your kitchen the attention and upgrades it deserves. 
For many, kitchens have become the most luxurious space in our homes, incorporating colour and utilizing distinctive natural materials. In 2023, we will see more kitchens representing our preferences and adapting to our specific needs. And, of course, all of this is complemented with genuinely elegant and lovely décor.
Subway Tiles and Backsplashes


In 2023, tile kitchen backsplashes will make a reappearance, but this time they will be slightly more flashy. We predict shiny surfaces will be more popular than matte — and cleaning this material is considerably easier! To create a stylish kitchen, pick rectangular tiles in an urban style.
Nature-Inspired and Organic Material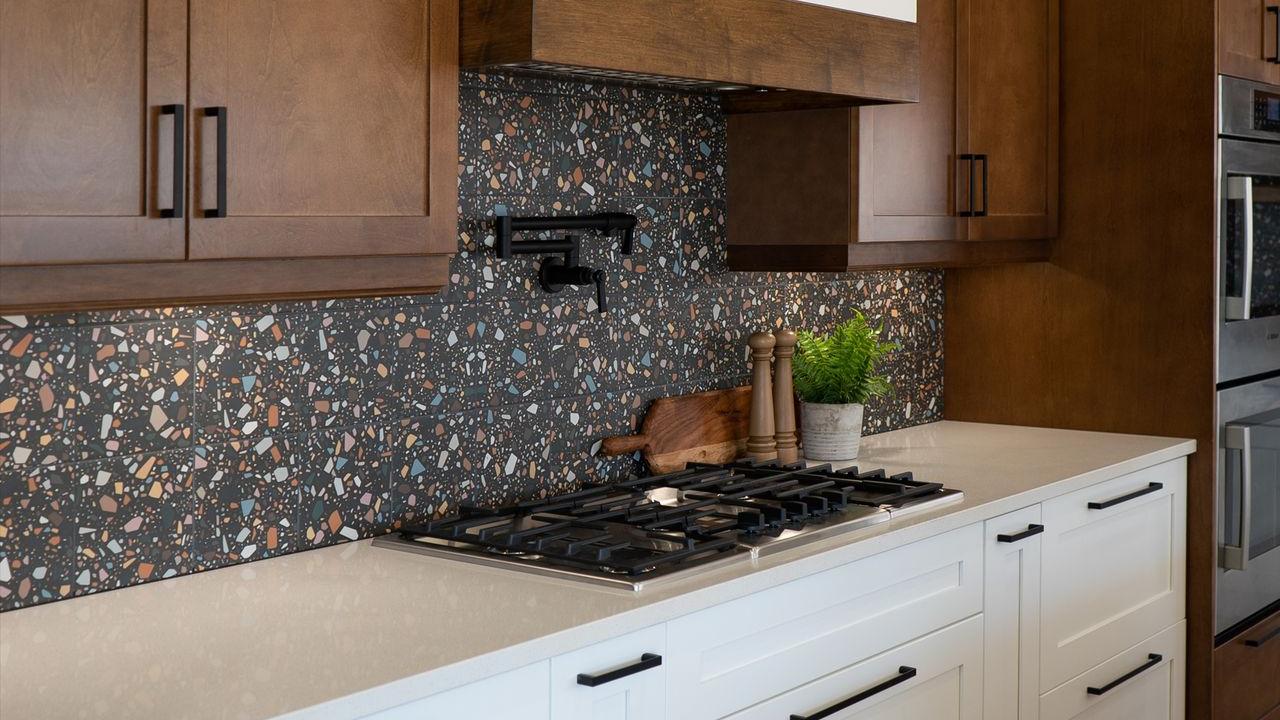 Perhaps you already know this, but in case you need reminding — we're attempting to replace plastic right now. Think of kitchen cabinets constructed of unpainted wood, marble, and granite. They not only have an aesthetic appeal but don't require harsh chemicals to clean, making them less of an environmental impact.
Cabinet Design


We see two main cabinet design trends for 2023: flat-fronted cabinets with eye-catching handles and minimalist style, which contains fewer cabinet knobs and pulls. 
Kitchen Lighting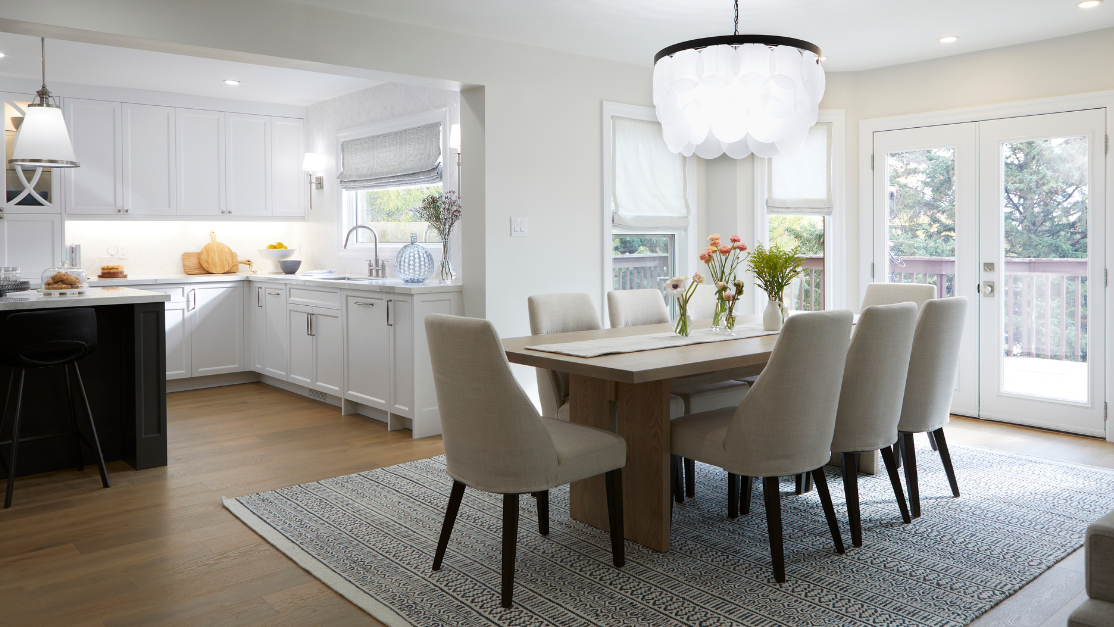 Lighting is an important aspect of interior design. Lighting may enhance the beauty and coziness of a space. Because of this, we should not disregard its decorative aspect. The kitchen lighting styles for 2023 are neat and trendy. Despite the advantages of unique and customized models, minimalist designs that suit the cabinets are also viable options.
Bring on the Metals


The must-have trends in interior design for 2023 are marble and wood, but metals, which complement these two materials, should not be overlooked. Metal and wood colours add contrast and warmth to a cool marble surface. Copper accents are best suited if you want to create a modern look.
Kitchen Wallpaper


Yes. Kitchen wallpaper — but hear us out. In 2023, you will see that top designers are introducing wallpaper designed expressly for kitchens. After the wallpaper has dried and set, adding a coat of water-based matte varnish can help protect against moisture and heat.
Use lighter and minimal design wallpaper if your cabinetry is decorated, such as in a vintage or industrial-style kitchen. Those with abstract motifs and those that mimic metal are your best bets.
2023 Kitchen Trends: Interior Designs


Your personal preferences mainly determine the design of your house. Still, if you stay up with current trends, there are a few key aspects you can incorporate to modify the appearance of your kitchen radically. Eastern-inspired styles have become common in our living rooms, and now it's time to bring them into the kitchen. Betting on Moroccan zelliges is the most elegant way to accomplish this. With its irregular surface and varying tones, this one-of-a-kind glazed clay tile adds complexity and artistry to a space.
Cottage-style kitchens are also coming back into style. If you want a kitchen that will be popular in 2023, incorporating stone flagstone floors, rustic beams, aged ceilings, and valances are just a few of the features that distinguish this rustic, traditional style that add to the appeal of cottage kitchens. Another must-have item for the next year is the farmhouse sink.
As previously said, the biophilic design movement is an important trend in interior design. So, don't wait any longer and add a few green plants to your kitchen. These should not be forgeries. Consider growing some fresh herbs which are great when cooking those meals at home.
It's hard to ignore minimalism. It is already ingrained in our culture and appears to be here to stay. So keep it simple and avoid open shelves and too many bright colours. Instead, go for soft, delicate, and pastel tones like beige, vanilla, dusty pink, and so on.
Eco-friendly kitchen
What does this imply? The practice of buying used products has gone beyond clothing. You can now buy refurbished kitchen items and repurposed materials such as reclaimed wood and old tile. Purchasing old kitchens or ex-show kitchens makes a lot of sense from a sustainability standpoint since it repurposes old materials that are still in excellent condition. Add to that Drava faucets and Vogt's Vogranite sinks, and you will have a green kitchen that you will be proud to show off.