While Instagram and Pinterest are excellent sources of inspiration, making your bathroom renovation dream come to fruition takes much more than scrolling and saving pictures on your phone. Working with a Toronto interior designer specializing in bathroom renovations can take some of your inspiration as a starting point and take it to the next level. Interior designers have the experience and know-how to choose the right fixtures, surfaces, and accessories to turn your bathroom remodel into the home spa of your dreams. Whether you've just started thinking about your renovation or have already gathered some inspiration, we have some tips to help make your dream bathroom come to full vision.
Choosing the Right Interior Designer
Hiring the right interior designer can save the stress of remodelling a bathroom and often save the homeowner money throughout the renovation process. Interior designers with a solid portfolio backed by reviews can keep the project on track by closely adhering to your timeline and budget. During an initial consultation, an interior designer will assess the current state of your bathroom, get a high-level idea of your bathroom goals, and then work with you to determine the scope and direction of your project. An interior designer will leverage their experience, connections, and knowledge of trends to ensure a complete and flawless renovation, regardless of size or style.
Source quality fixtures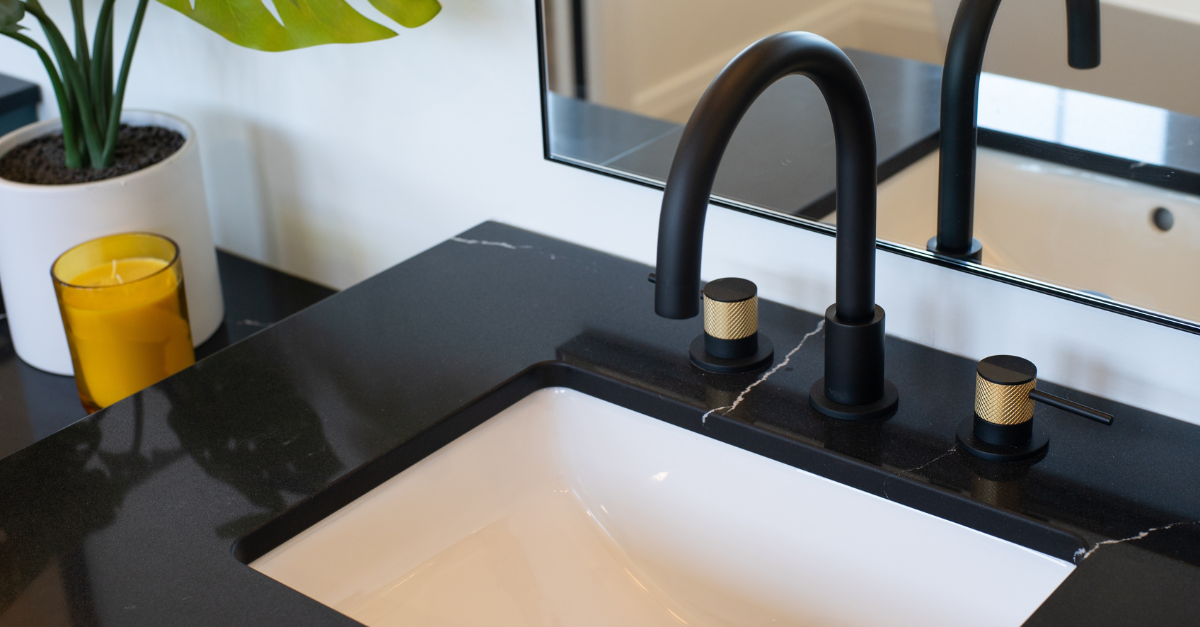 When sourcing bathroom fixtures and hardware such as faucets, shower systems, sinks, and accessories, there are three key factors to consider — appearance/design, durability, and cost. The amount of weight you give each consideration is entirely subjective and can vary depending on the project's scope and budget.
Because function is a top priority in all bathroom design, well-engineered hardware fixtures must be durable and withstand daily use. Stainless steel fixtures with brass, nickel and bronze finishes are popular because they resist moisture and frequent handling well. 
Your faucet is the showpiece of your bathroom, so careful consideration should be taken when choosing hardware. Vogt's faucets are available in various colours, shapes, and finishes, making the options virtually limitless. Your interior designer can suggest designs that complement the overall aesthetic of your bathroom. Mixing and matching finishes and accessories can create a striking contrast and boost your bathroom's look. Vogt offers a range of duo-tone fixtures that match a wide range of colour palettes.
Colour Palette
When planning your bathroom remodel, you could look for colour combinations that set a mood or theme, use neutral tones, or stick with one or two accent colours. Ideally, the colours should complement each other while also matching fixtures.
If you're going with neutral colours, add some texture to balance the look. Warm, dark, matte finishes go well with neutral colours and can give your bathroom a grounded, zen feel. Opting for a rich, dark colour scheme, such as cocoa brown and navy blue, pair well with contrasting white trim and gold fixtures. The darker shades give the room a more modern feel while making gold fixtures and accessories appear more luxurious.
Must-have bathroom accessories
Just like a pair of shoes or the right belt can bring an entire outfit together, the right accessories add a dash of flair to your bathroom design. Design is in the details, and Vogt has a wide collection of accessories to make your bathroom the starring attraction of your home.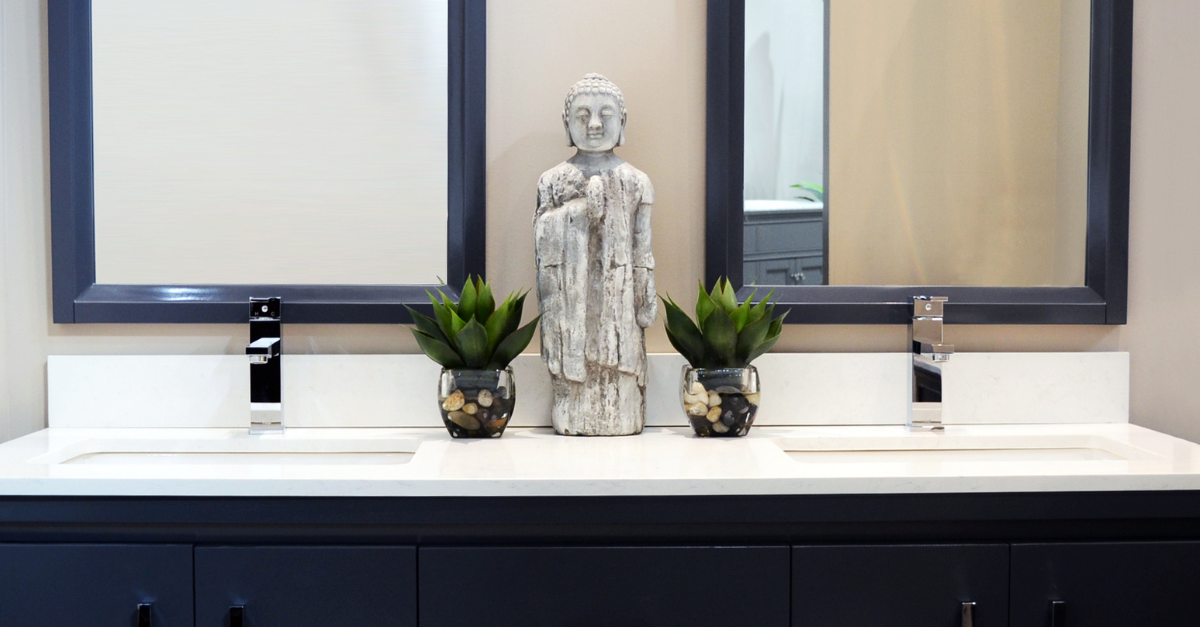 We've also listed some additional accessories that no modern bathroom should be without:
Hand towels, bath towels, and washcloths (2 each)

Bath mat with a non-slip surface

Wall and over-the-door hooks that match your hardware

Storage options

Toothbrush stand

Shower organizer

Essential oil diffuser

Hidden sound system for the ultimate singing in the shower experience
While renovations can be expensive, choosing bathroom fixtures made of quality materials will ensure usability and function and the ability to maintain their appearance. Whether you realize it or not, it is where you will spend hours of your time relaxing and recharging, so consider your bathroom an investment in self-care that will serve you for years to come.